An 18th is a significant milestone for anyone. For Jane Grant, Director of Ammu, October 2020 is the 18th anniversary since starting her own Chartered Management Accountancy firm.
We asked Jane to share how it all started.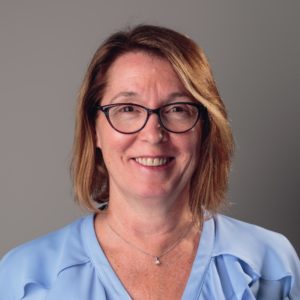 What spurred you on to start your own business?
Previously I worked for American Corporations and wanted to pass on what I learnt from them to help the Scottish economy and businesses grow, also I'd just had my 4th child and wanted greater freedom and work/life balance.
How has your business evolved?
I founded my business AMAS in 2002 working from my new office at number 27 Crown Street, Ayr. My goals today are the same as they were when I started, however like every business it has evolved.
My reason for starting Amas was to help turnaround businesses and make them better by giving clients perspective and make better decisions.
For me personally it was to achieve a better work life balance for myself and my family.
As the team continued to grow, we moved to a bigger office at number 8 Miller Road. It's a beautiful building and a wonderful space to work in and I long to be back there with the full team.
The latest chapter in my story began in 2019 when I made the decision to merge with the Glasgow based Chartered Accountants Murrison & Wilson. It was clear there were huge synergies between the two firms and crucially we shared the same culture and values. In May 2020 – during Lockdown – we launched Amas Murrison or AMMU for short. I'm so proud of our team who worked incredibly hard to support their clients during a difficult time.
Now I'm very excited about the future and looking forward to seeing how the journey with Ammu unfolds.
What does your role as a Chartered Management Accountant involve?
Looking at the clients' business – where it is now and where it wants to go and putting the vehicles in place to achieve this.
What project are you most proud of?
Tricky one, I have so many clients I'm very proud off. We have a consulting business that we've supported for a number of years and have helped them improve margins, develop their values and grow. They recently introduced an employee share investment plan – I feel proud to have been part of developing their culture, happiness and success.
What would you say sets Ammu apart from other accountancy firms?
We're away ahead of our competitors with regard to client care, funding, digitisation, tax consulting and moving their business forward.
We have a breadth of knowledge and experience, but we are of a size that can allow us to maintain close relationships with all our clients, while providing a comprehensive service to our clients.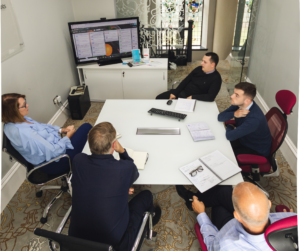 Let's find out a bit more about Jane…
What does a typical working day look like for you?
Have a nice cup of tea, porridge with fruit. Ideally, I would walk to the office. My working day starts with a team meeting, discussing the days priorities & discussing any issues the team may have.  Generally, throughout the day, I look at adding simplicity, support and continual improvement to staff and clients.
What's your favourite book, movie or Netflix boxset?
Oh I love a great box set, a cup of tea, bit of chocolate on a winters night in front of the fire – loved-  Game of thrones and Breaking Bad and more recently Big Little Lies and The Handmaids Tale.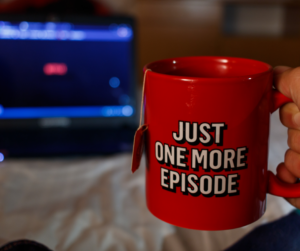 Where's your favourite place in the world?
So many wonderful places in the world, Edinburgh, Highlands, Paris and Maine…
CV at glance
I left school when I was 16 as my high school didn't have 5th or 6th year with 2 O Grades (Nat 5's now a days)
Returned to study,  accountancy in my mid-twenties, after having my two boys', qualified 8 years later as a Chartered Institute of Management Accountant.
Jane Grant would love to chat to you about Ammu's Management Information services or you can ask Jane about R&D Tax Credits.
You can book a chat today.