Ammu is thrilled to announce we are partnering with Business Women Scotland – a membership platform providing business advice to women.  
BWS is one of the largest membership networks to provide expert advice to women. BWS was founded by Lynne Kennedy MBE 14 years ago to help ambitious businesswomen gain access to exclusive expert support, training, and mentoring from the likes of Ammu's Director Jane Grant to turn their ideas into reality.
Ammu and BWS are the perfect fit. Jane Grant, director and accountant, is a strong advocate for Scottish business owners and recognizes that grassroots support of Scottish SMEs helps the economy. That's why Jane is proud to be working with the BWS mentoring programme to advise small business owners.
Jane is a firm believer that anything you can do in a big business with multiple departments you can do in a small business. This is down to revolutionary cloud accounting technology like Xero and affordable apps like Futrili and Syft that you can integrate within any business.
If you ask Jane what holds business owners back and how they can move forward she will tell you two things matter: data and culture.
Jane explains why both matter:
"Looking at the data flowing through the processes and systems reveals where the blockers are. You can examine the information to gain clarity and fix the problems. When you understand your business and have a clear vision you begin to develop a positive workplace culture. With everyone in the right seat with clear roles and responsibilities your business will stop stagnating and start moving forward."
Enjoy the valuable advice, networking opportunities, monthly magazines, mentoring and development programmes available exclusively to Business Women Scotland members.  Join now at www.bwsltd.co.uk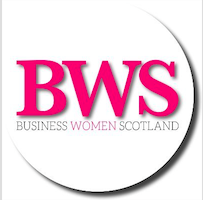 Apply to be a BWS member at www.bwsltd.co.uk